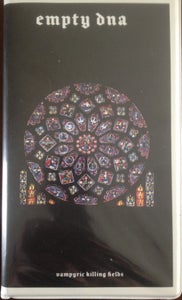 $

20.00
Debut stand-alone full length follow up to the "Stray Coin" cassette that was part of the "Vampyric Screams..." 6 tape box set on Hospital Productions. Haunted industrial hymns crawl through morose darkness. Lucifer laughs as the cities decay.
Double cassette housed in white vinyl box. Edition of 50.
Please allow up to 2 weeks for shipping.