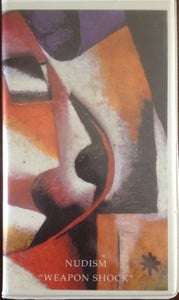 $

20.00
Brand new pure noise project. Inspired by MSBR, Incapacitants and 90s Japanese noise VHS tapes, this is full blown sprawling noise madness dedicated to the crumbling the foundation. The distant past comes back to ruins.
Double cassette housed in white vinyl box. Edition of 50
Please allow up to 2 weeks for shipping.